Connecting Portfolio Manager to Fort Collins
Connecting Portfolio Manager to Fort Collins
In order for Fort Collins Utilities to be able to push building usage data into your Portfolio Manager account, you need to first request to connect to the Fort Collins web service app in Portfolio Manager.
Click here to load the Fort Collins Web Services page (you may be asked to log in to your Portfolio Manager account first)
Step 2. Check your connection status
Find the connection status at the top of the page. It will say "Not Connected", "Connection Pending", or "Connected".
If "Not Connected", proceed to Step 3.
Step 3. Send connection request
Click "Send Fort Collins Utilities Web Services a connection request". If asked, click "Continue".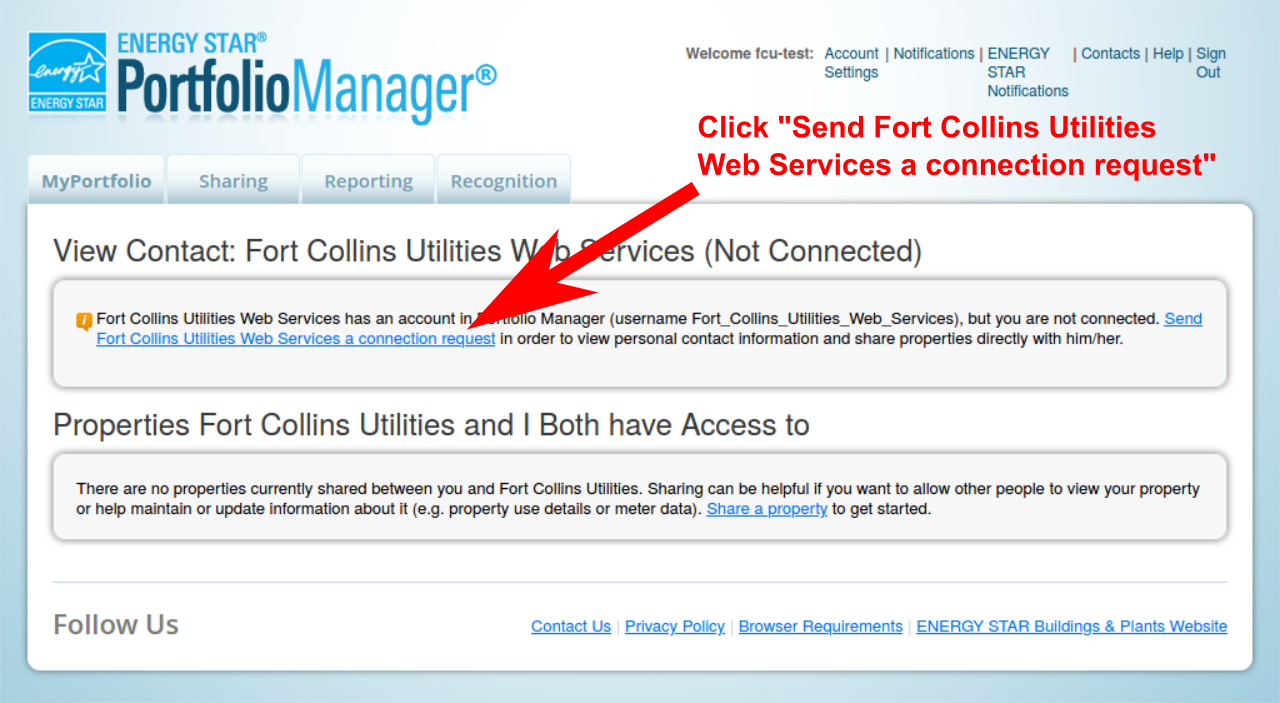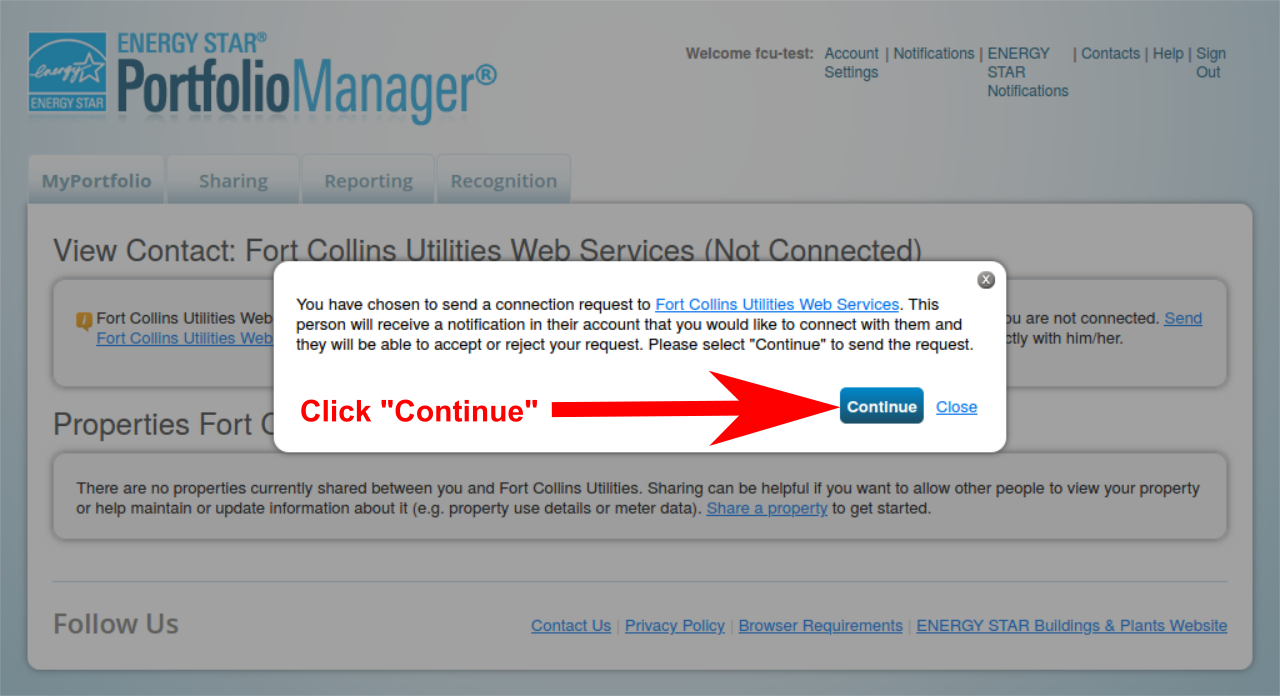 Step 4. Agree to our terms
Agree to the terms and click Send Connection Request.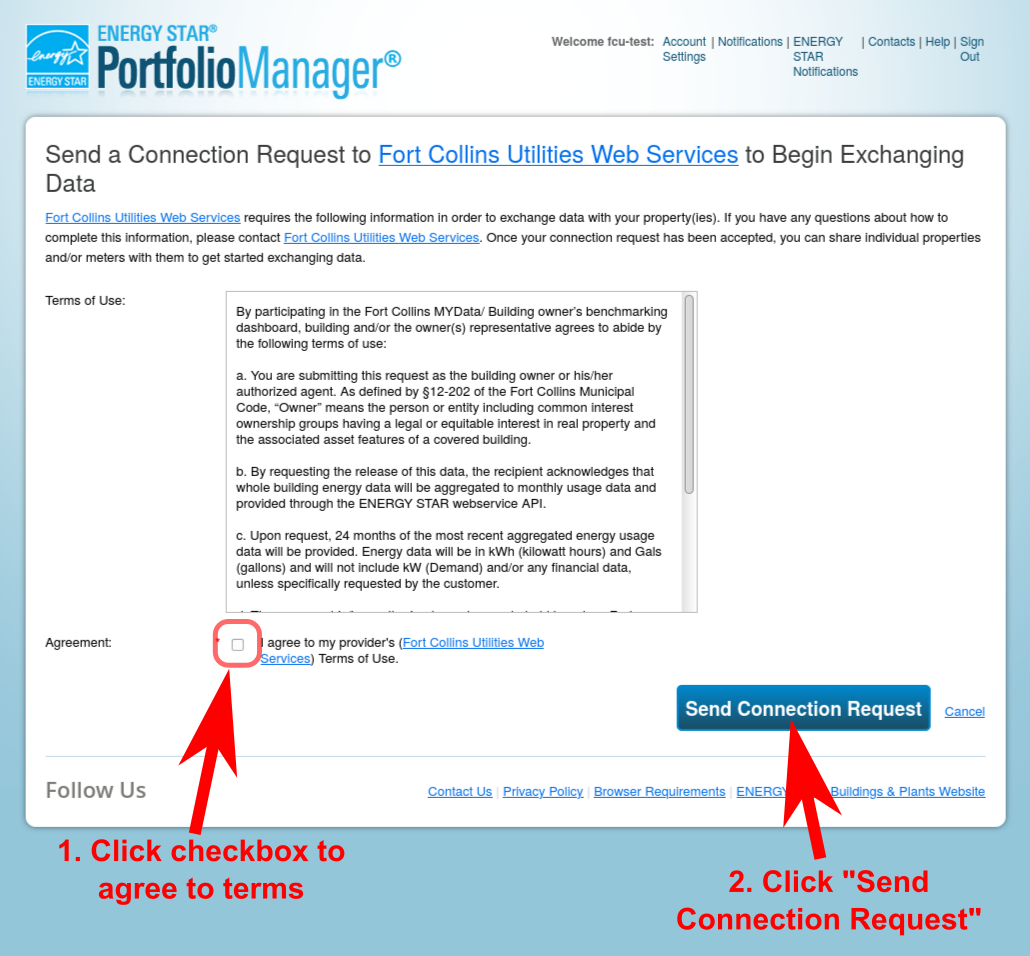 Your connection request is complete! Return to login to your benchmarking dashboard and type in your organization name.

---
Questions?
We're happy to answer questions and troubleshoot issues. To submit a support request, use the button below or email support@fcgov.utilityapi.com.